Do I Need Brake Repairs?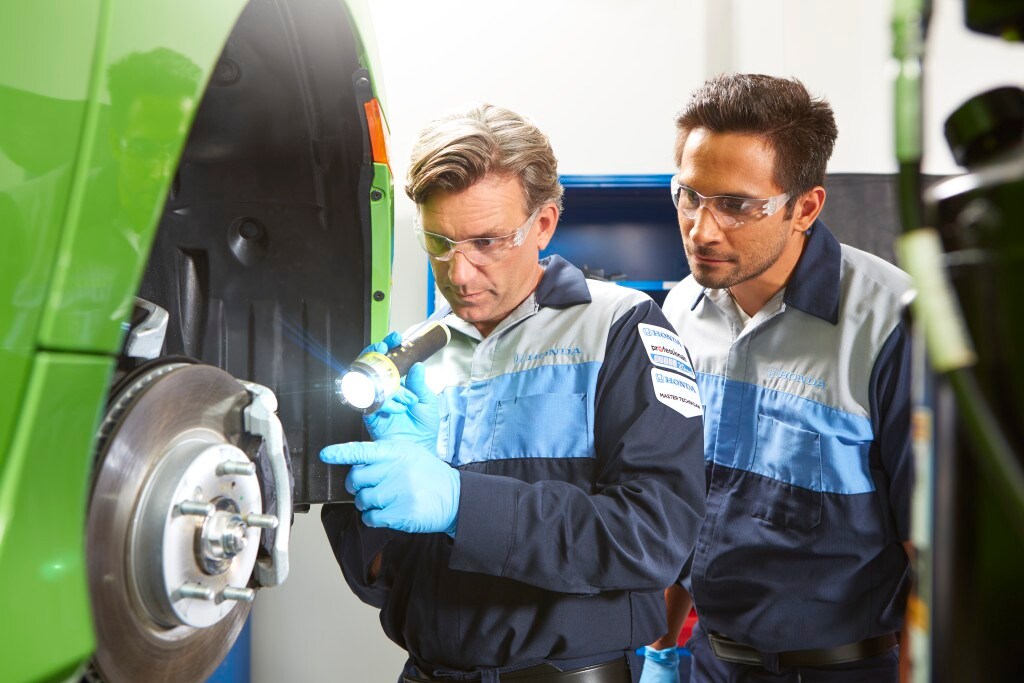 Since your brakes are the most important safety feature in your vehicle, brake repairs are essential. Everything from routine maintenance to repairing major issues will go a long way in keeping you safe while on the road.
Some of the main brake systems you'll want to get inspected and serviced regularly are:
Brake pads
Brake fluid
Rotors
Replacing your brake pads when they get too worn and the brake fluid when it gets too low will help ensure that the rest of your brake system doesn't get damaged or need repairs.
---
Brake Services at Our Dealership
You'll want to make an appointment for brake repairs if you notice:
The brake pedal feels spongey
Noises, vibrations, or shaking when braking
Your car pulls to one side when braking
Brake warning light is on
The brake pedal is less effective
These could be caused by a number of issues but getting your brake system inspected at our dealership will get you one step closer to identifying and resolving the problem.
Replacing your brake pads is typically a simple job and should only take around 30 minutes to an hour to complete. Even brake-fluid flushes are generally quick and easy maintenance jobs. Plus, knowing that you have our expert technicians working on your vehicle, you'll feel confident every time you hit the road and hit the brakes.
Also, when you have questions about brake problems or brake repairs, our technicians are an excellent resource. They're knowledgeable about all aspects of your vehicle, including the brake system, and they can answer your questions in simple terms.

When you need brake service, contact us, or schedule your appointment online.
Get Brake Repairs Today

Stay on top of your brake repairs and continue driving across Marlton, Mt. Laurel, and Cherry Hill, New Jersey, in confidence. If you have a problem with your brakes, think it may be time for brake maintenance, or have a question about your brake system, contact our service center.
At Burns Honda, we are here to help you stay safe on the road. So, schedule your brake service appointment today!