Have you taken your car in for service and the team recommended a tire rotation be done in the future? If so, you aren't alone!
A tire rotation is a very common procedure to maintain the health of your vehicle's tires-but what exactly is it? Our team at Burns Honda is here with all the answers you need! Read our guide on tire rotations for Moorestown, NJ, drivers on this page.
---
The Basics of a Tire Rotation for Moorestown NJ Drivers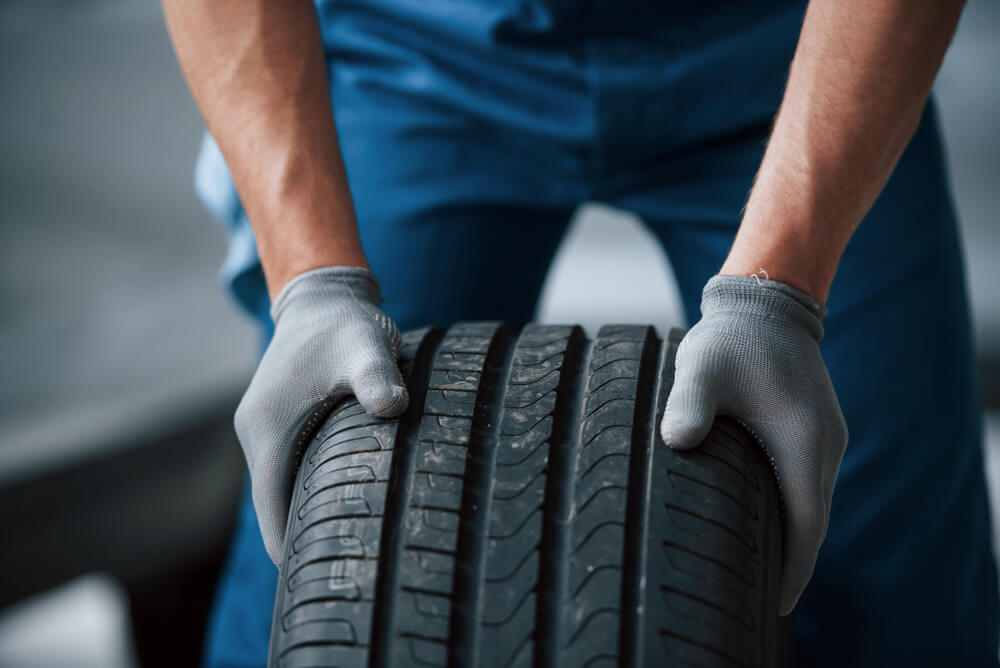 In the automotive world, a tire rotation is a simple yet effective form of preventative maintenance. Luckily, we have all the answers to your questions about it.
What Is a Tire Rotation?
Simply put, a tire rotation is when you move the tires to another position on your vehicle. For most cars, their tires will be rotated from the front to rear. However, this pattern varies based on the drivetrain, the type of tires, and other key factors.
What Are the Benefits of a Tire Rotation?
It may be a simple switch, but this routine service delivers major results for the health of your car. Primarily, a tire rotation maximizes the tread life of your tires by evenly spreading the wear among all four tires. In doing so, their tread life is prolonged for many more miles.
Along with this key benefit, tire rotations also promote traction and stability on your drives. By equalizing the wear across all four tires, your vehicle maintains its control on roads covered in mud, rain, ice, or snow.
How Often Should I Rotate My Car's Tires?

The answer to this question depends on a few factors, such as the drivetrain of your car and your local driving conditions. Due to this, it's important to consult your owner's manual for specifics.
Generally, tire rotations are recommended every 3,000 miles to 6,000 miles. In many cases, a car will be due for a tire rotation and oil change at the same time, so many drivers have both services completed in a single appointment.
---
Tire Maintenance and Tips
A tire rotation may be a quick service, but as you've read, they have many great benefits. However, you may be wondering if there's anything else you can do to properly care for your tires. 
How Else Can I Care for My Tires?
Along with routinely scheduling tire rotations, you can care for your car in the following ways:
Check the pressure of every tire on a monthly basis. By keeping them properly inflated, your tires will remain firm and strong for many more trips. Consult your owner's manual for more instructions.
Inspect the tread depth of your tires with a penny test. Yes, a penny is all you need to determine the tread depth! Simply place your penny into a tread groove upside down-Lincoln should be diving into the groove headfirst. Then, look at the exposed part of the penny. If you can see the top of Lincoln's head, it's time for tire service. If you don't see the top of Lincoln's head, your tires are in good shape!
Where Can I Go for Regular Maintenance?
Now, this answer is short and simple: our dedicated service center!
---
Our Dedicated Service Center near Moorestown NJ
At our dealership, we have a comprehensive service center to handle all types of automotive services, including tire maintenance. Along with tire rotations, our friendly experts can recommend the best set of tires to effectively handle your local driving conditions or lifestyle.
Our skilled service specialists use advanced equipment-and their extensive knowledge-to get the job done. Plus, they only use genuine OEM (original equipment manufacturer) parts. By using parts directly from the manufacturer, they'll easily fit into your car and last for a long period of time.
We also understand that you have a busy schedule. Therefore, we're proud to offer free pickup and delivery for scheduled services. So, what are you waiting for? Schedule your service appointment today!
---
Schedule Your Tire Rotation near Moorestown NJ Today
Is your car due for this simple yet effective procedure? If so, you don't have to scour the internet for tire rotation service near Moorestown, New Jersey-we've got it covered for you at Burns Honda!