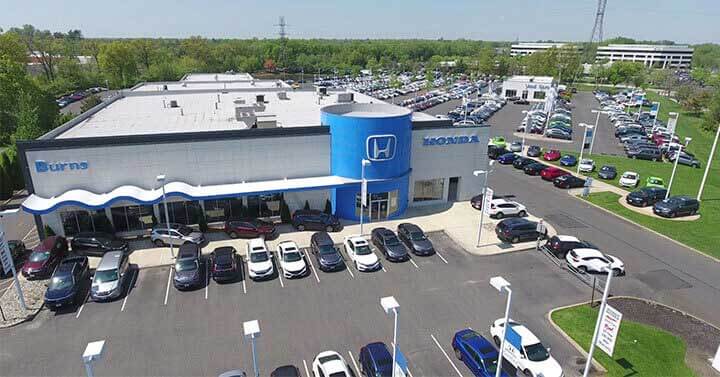 If you're shopping for a set of wheels in the Marlton, Mt. Laurel, or Cherry Hill, NJ, areas, you may want to consider a pre-owned car. Why buy used? You may be wondering. That's where the team at Burns Honda can help!
In truth, buying a used car can be a great option for local drivers like you for many reasons. We've listed just three of the top reasons why. Check them out and then contact us to start your search for your next pre-owned car!
1.Used Cars Can Cost Less
Though it's not always the case, used cars do often tend to cost less overall than new cars. The cost effectiveness of buying used is the top reason car shoppers tend to give for checking out the pre-owned inventory.
The lower price tag gives you a lot of wiggle room with your spending plan. For example, you may choose to shorten your loan term and pay your car off faster than you may have otherwise. Or, you can simply enjoy the lower monthly payments!
Many drivers also choose to put their savings toward a trim level or feature that they may not have considered if they were buying a new car instead. There are so many options when buying used, so feel free to work with the finance department at your dealership to find the right one for you.
2.Used Cars Can Maintain More of their Initial Value
Remember how we said that used cars can be a more cost-effective buying option? This is in part because used cars have already experienced a large majority of their expected depreciation by the time they make it back to the dealership.
So, what does this mean? It means that used cars tend to depreciate less than new cars. So, if you decide to trade it in at a later date, it may have a trade-in value that's closer to what you initially paid for it.
3.Used Car Inventories May Include Rare or Discontinued Models
One of our favorite things about buying used is that it doesn't limit you to any particular model year. This means that you may come across vehicles that are rare or discontinued. Or, you may find a car that includes a feature or design element that new cars no longer have.
Many used car shoppers like this potential to find a unique ride that may not be available in the new car inventory.

Certified Pre-Owned Inventory and Used Car Warranty
Now, you may be someone who prefers to buy a car that comes with a warranty. We understand that. Peace of mind is so important when investing in a set of wheels. If this sounds like something you'd prefer, then we recommend checking out the certified pre-owned (CPO) Honda inventory at our dealership.
These are newer model year vehicles that have a limited number of miles under their belts. They also come with two limited factory warranties:
7-year/100,000-mile Powertrain Warranty
Up to 5-year/86,000-mile Non-Powertrain Warranty
In addition to their warranties, CPO Honda vehicles come with a complimentary CARFAX® Vehicle History Report™. Plus, these cars have undergone a rigorous 182-point inspection by a factory-certified technician that covers everything from the powertrain and exterior paint to the interior detailing.
Every inspection ends with a road test completed by one of our technicians to ensure that the vehicle's road-readiness meets our high standards.
Contact our team to learn more about certified pre-owned vs. used cars.
What Used Car Will You Buy?
If you want to buy a used car, we want to help you find the right one for your lifestyle! That's why our dealership carries an extensive inventory of vehicles to meet the diverse needs of local drivers. Some top picks on our lot include:
Honda CR-V
Honda Accord
Honda Civic
We also carry family-friendly pre-owned vehicles, like the Honda Odyssey, and rugged models, like the Honda Ridgeline.
You can start exploring your options now by viewing the full inventory listed here on our website. When you see something you like, let us know and we'll bring you by to test it out!
Not sure what used car you want? That's fine! Our team will be happy to work with you one-on-one to get you pointed in the right direction. Stop by and let one of our knowledgeable experts know a little bit about your needs and preferences. They'll show you a few models that check off the boxes on your list.
Get started now by browsing our inventory online!
Used Car Financing
So, you've taken a test drive or two and you know exactly which used car you want to buy. Great! Now it's time for our finance center team to get to work.
They'll work with you to go over all your auto finance options, including any deals or special financing you may qualify for. We've worked with a diverse range of drivers from all over the area, so we have the experience to get you a great auto loan no matter what kind of credit or other needs you may have.
Once you've decided on the right loan terms for you, we'll reach out to our network of local lenders on your behalf to help you secure your auto financing at the right rate for you.
Are you ready to jump in? You can complete our finance application online now to get this show on the road.
Buy a Used Car Today!
Now that you know why to buy used, you're probably ready to get things moving. Well, Burns Honda is here to help! There are a few ways you can get started. One is to start exploring our inventory online to see what jumps out at you. Contact us when you see something you want to test drive.
Your other option is to contact us today and set up a time to come browse our inventory in person. We're always excited to connect with local drivers from around the greater Marlton, Cherry Hill, and Mt. Laurel, NJ, areas, so don't hesitate to reach out.
Make an Inquiry
* Indicates a required field
Make an Inquiry
* Indicates a required field